Handwoven Coverlet, signed and dated, American. Woven on large floor looms, developed in a figured and fancy pattern (known as Jacquard). Many of these coverlets originated from the East Coast and were primarily woven by men (who also were traditionally skilled in dyeing to provide the vibrant colors on the patterns) as a craft passed down through apprenticeships, although some women would weave coverlets in home for their families.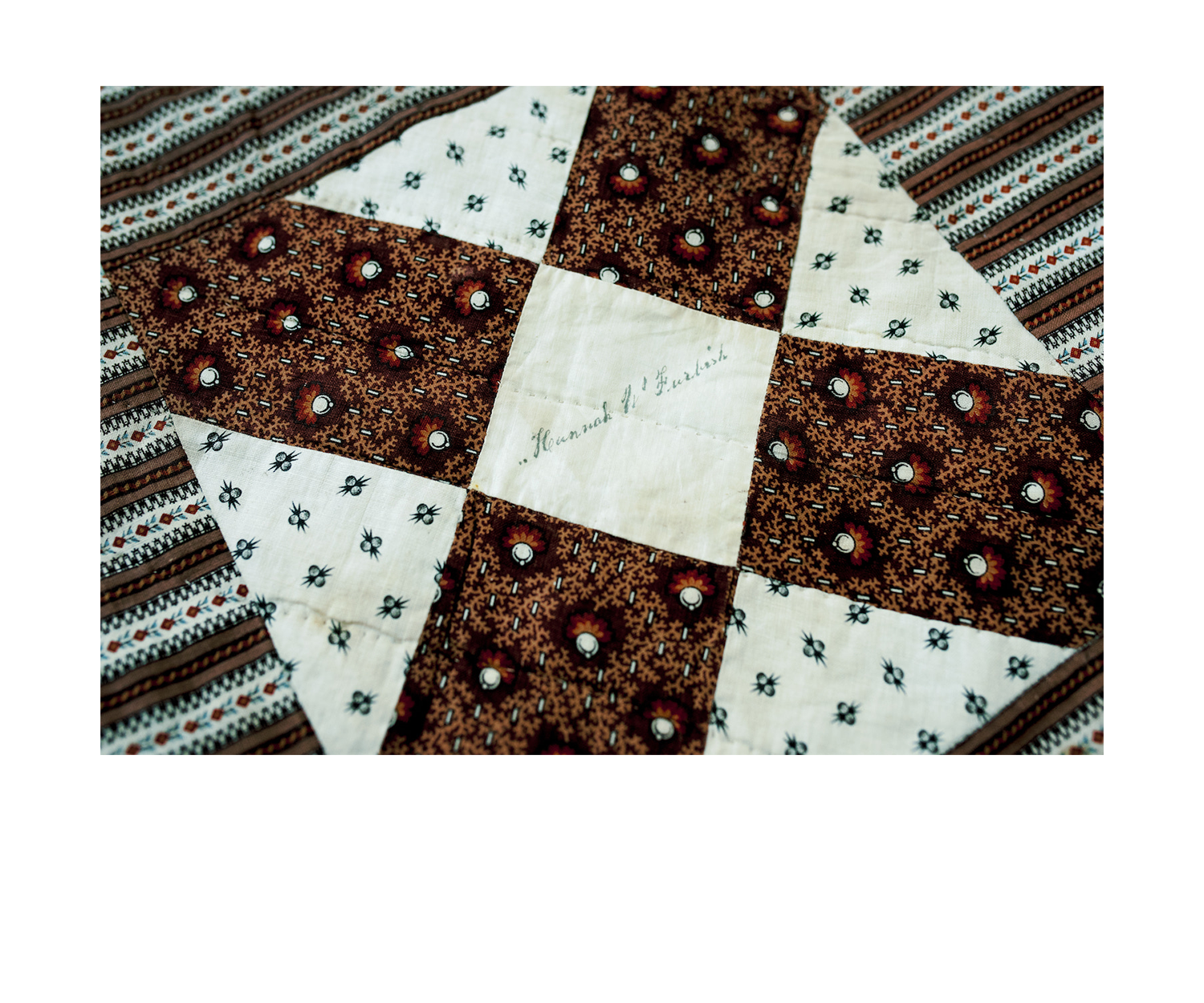 Signature quilts (also known as friendship quilts) became popular in the 19th c. as treasured objects to commemorate loved ones or events. This example is dated to the mid 1800's and includes hand signed signatures along with rare natural color printed 19th c. calico and paisley textiles individually pieced together.
Handmade Needle Lace, c. 1787, American. This treasured lace made by Nancy Lovett at 10 years old (documented in photo) inspired the research and preservation of many of the MIMI PROBER collection of antique textiles, and the original 'These Hands' collection.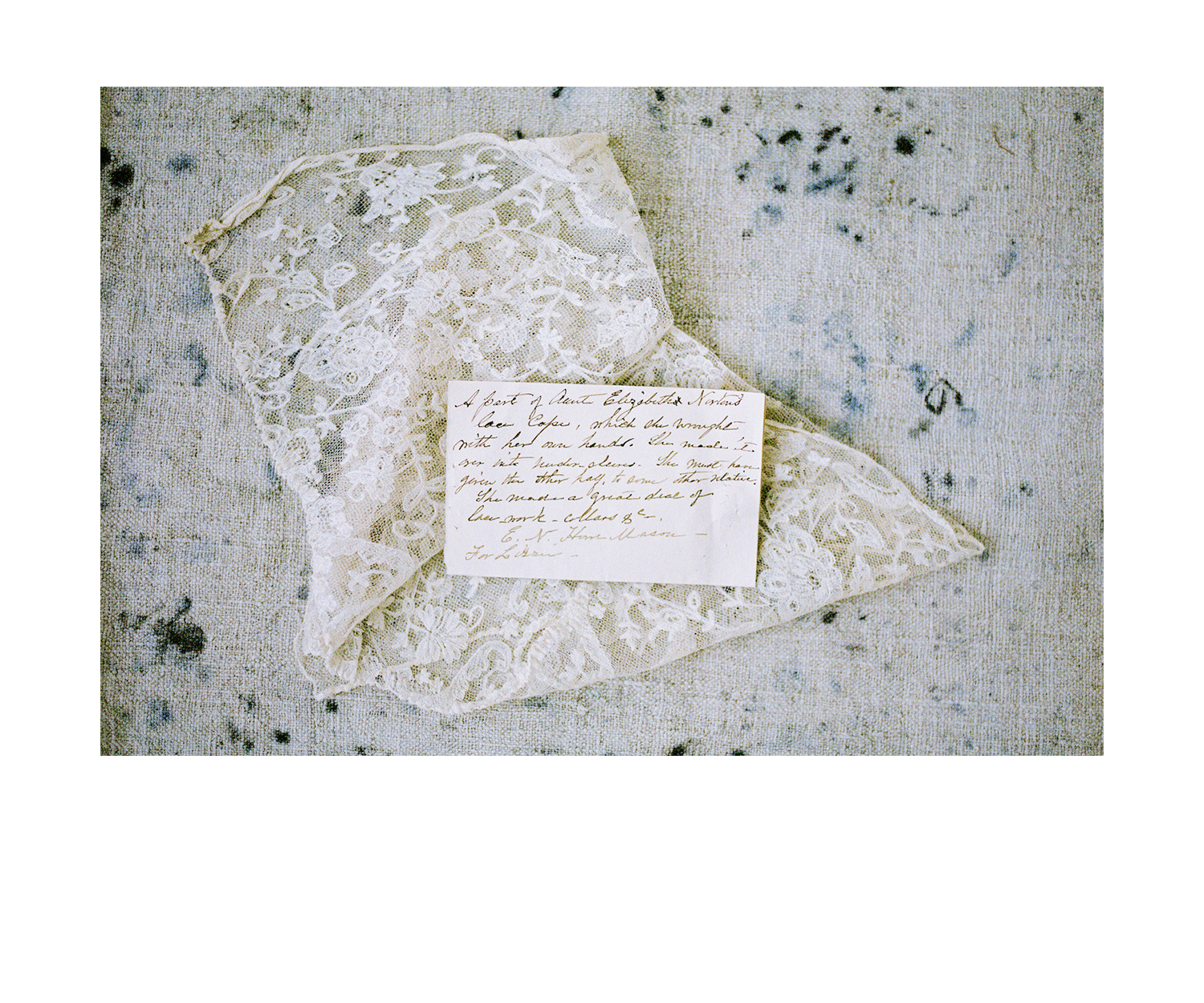 Handmade Needle Lace, c. 1800's. Originally as part of a cape, this fragment documents the provenance and story of the original maker.
Brussels Tape Lace style, c. late 19th - early 20th c., with delicate scrolling floral work, handmade. Fragment includes original wax seal tag.
Intricate flora/fauna block printed textile, natural pigment, on handwoven cotton base, c. 19th century.
Handwoven and handloomed with natural hemp and linen, these traditional textiles carry the history of their original makers. Ranging in date from the 18th-early 20th century (this example is hand painted, signed, and dated 1938).
Intricate patchwork quilting (displayed through crazy quilts c. 19th-early 20th century) fully express the MIMI PROBER brand philosophy - preservation, handcraft, and zero-waste techniques are all utilized in this special textile. Crazy quilts were crafted mainly by women, beginning in the 19th c. This style of quilting allowed the maker to use even the smallest fragment of a cherished textile which was then delicately pieced together through detailed hand embroidery techniques (interesting to note: this style became so popular that mills and factories also sold their own textile scraps - a true zero-waste initiative!). A quilt at that time could take several years for completion, many are dated with signatures and other momentos referencing the period.
A collection highlight of rare antique textiles c. 18th-early 20th century along with MIMI PROBER custom developed signature hand felted lace textile, created with local luxury fibers and encapsulated antique lace fragments.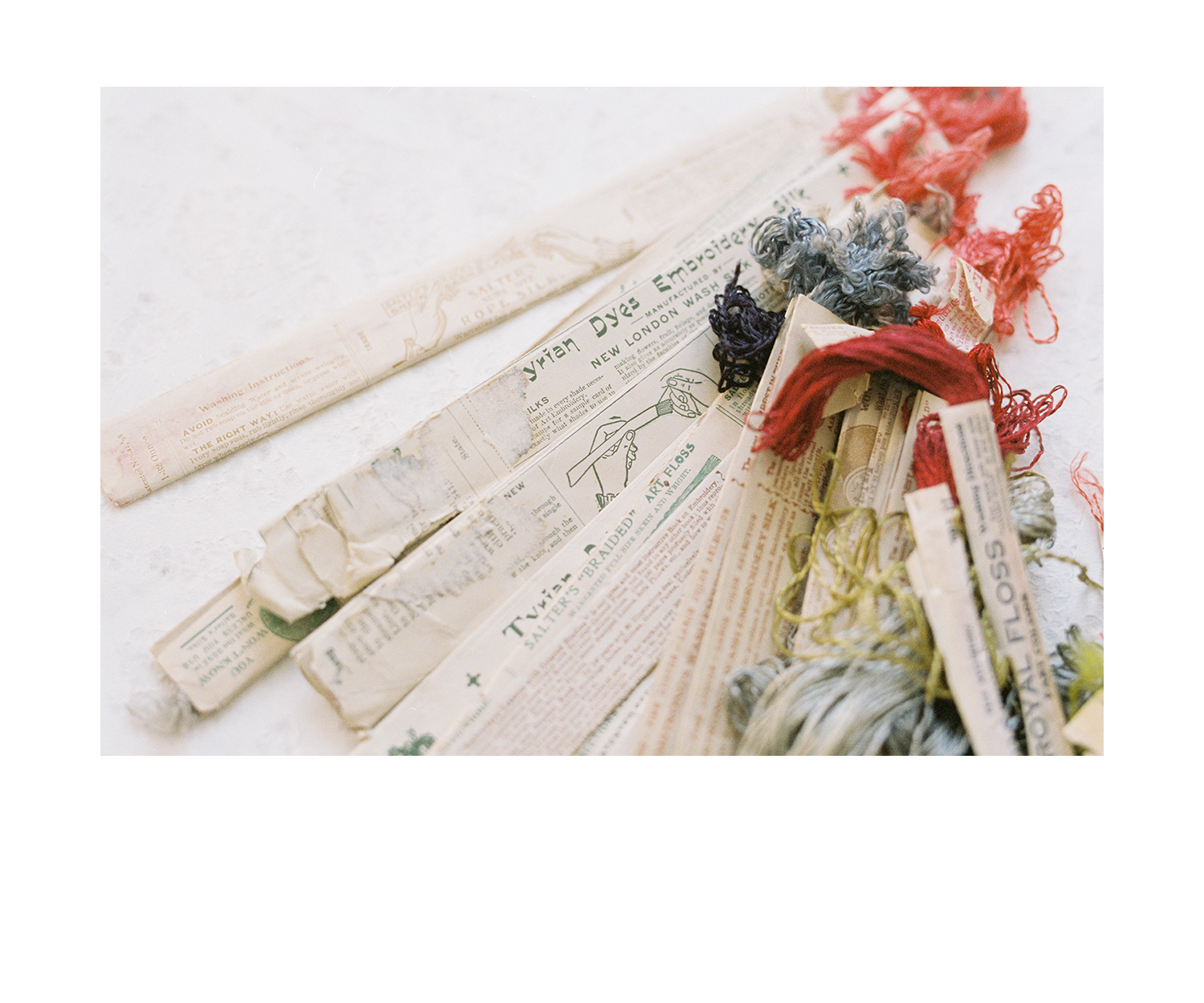 Antique silk embroidery threads used to embroider MIMI PROBER collection textiles and garments.
A collection of local luxury fiber and handspun yarn for MIMI PROBER textile development.